Atlanta DA to announce charging decision in Trump election probe this summer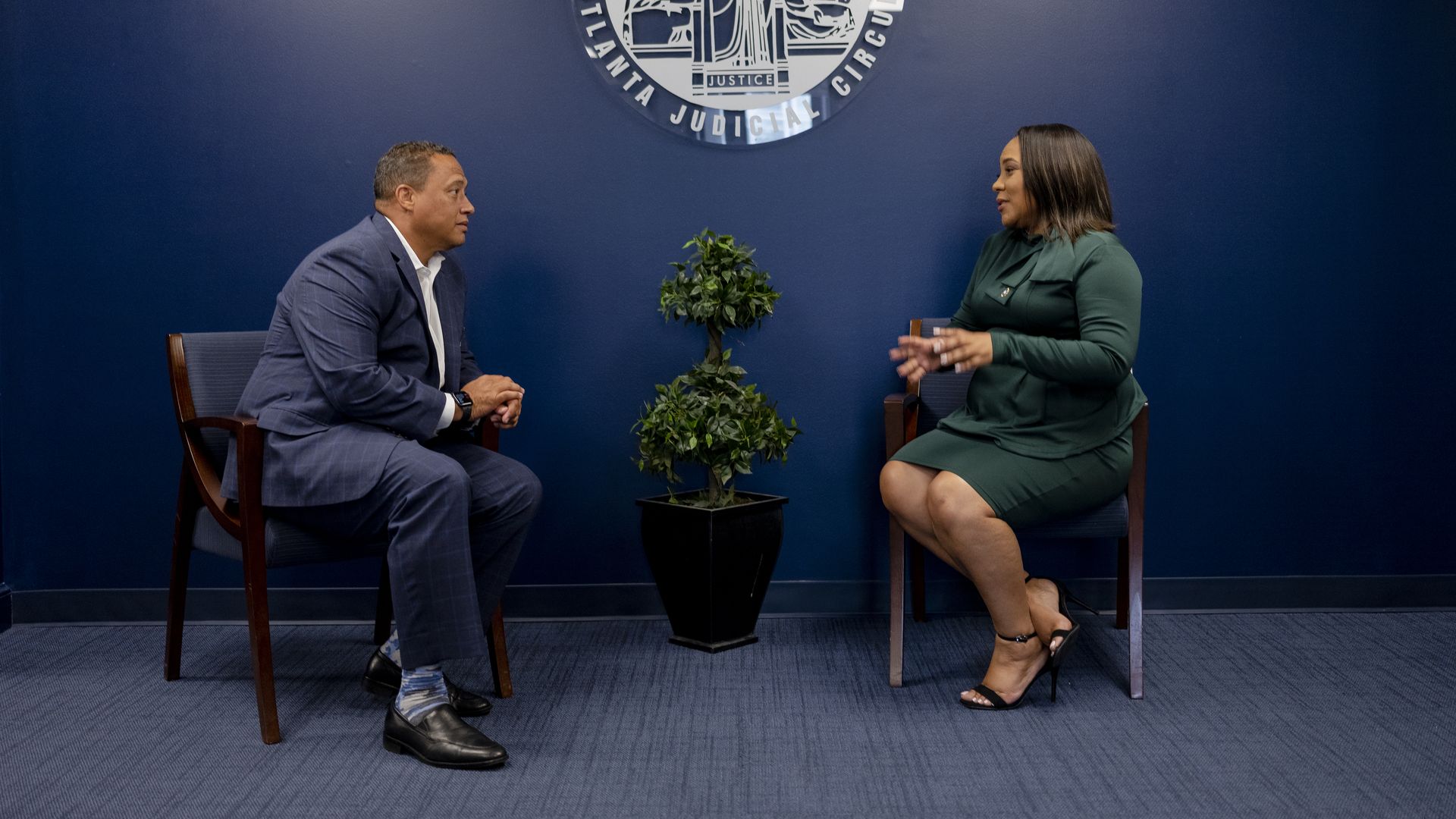 Fani Willis, the District Attorney of Fulton County, meets with Fulton County Sheriff Patrick Labat at her office in 2022. Photo: David Walter Banks/Getty Images
Fulton County District Attorney Fani Willis plans to announce her charging decisions in the wide-ranging investigation into efforts to overturn Georgia's 2020 election results between July 11 and September 1.
Why it matters: Willis' investigation, which has spanned two years and involved dozens of witnesses, is one of several implicating former President Donald Trump while he runs for re-election.
Driving the news: Willis revealed the news in a letter to the Fulton County sheriff warning of the likely need for increased security at the Fulton County Courthouse at that time. The letter was first reported by the Atlanta Journal-Constitution.
What she's saying: In the letter, Willis writes that announcement of any decisions to indict "may provoke a significant public reaction" that officials including Fulton Sheriff Patrick Labat, who manages security at the Fulton Courthouse, would need to prepare for.
Meanwhile, a motion from Willis' office to disqualify an attorney for some of the alternate GOP electors who "certified" a Trump victory in 2020 — as well as a motion by Trump's attorneys to disqualify Willis — are still pending in court.
Source: Read Full Article