Democratic Governors Association alum brings West Coast political firm to D.C.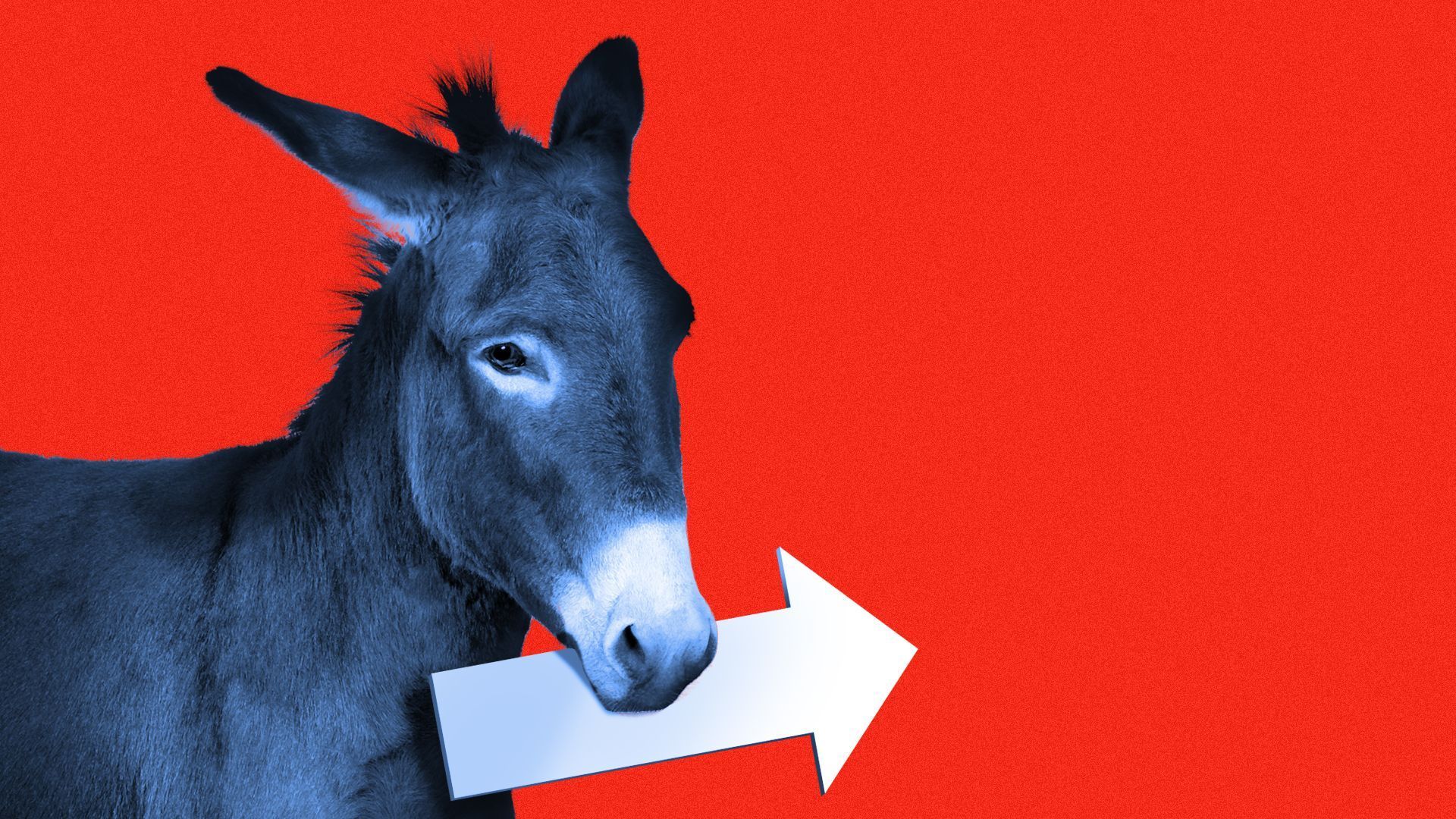 Illustration: Sarah Grillo/Axios
Marshall Cohen, who most recently led the Democratic Governors Association as political director, is joining KMM Strategies as a partner and opening its first D.C. office.
Why it matters: The West Coast-based political media firm works with several Democrats who will be in highly competitive races in 2024 — including Sen. Jon Tester (D-Mont.) — and in red states where Cohen has spent the last decade helping Democrats make unlikely gains for the DGA.
The backdrop: Democrats are defending numerous seats in red and purple states next cycle that could decide control of the Senate and chip away at the party's gubernatorial gains in 2022.
KMM Strategies' D.C. office will help broaden their footprint across the party, Cohen told Axios, while showcasing the victories they've helped achieve so far.
Zoom in: As political director of the DGA, Cohen oversaw 36 races in 2022 and ended the cycle with the best midterm gubernatorial outcome for the president's party since 1986.
Cohen has developed a record of winning in tough environments, delivering the governorship for Democrats in Kentucky and Louisiana in 2019; defending North Carolina in 2020; and beating expectations in 2022 with wins in Kansas, Wisconsin, Michigan, Pennsylvania and Arizona.
Details: At KMM, Cohen will be working with candidates and campaigns daily on high-level political strategy while also advising on budgets and communications.
KMM is known for telling candidates' stories in creative and compelling ways, which Cohen said is how they've managed to connect best with voters in otherwise tough territory.
The firm's powerful clients include Senate President Pro Tempore Patty Murray (D-Wash.), House Democratic Caucus chair Rep. Pete Aguilar (D-Calif.), Democratic Congressional Campaign Committee chair Rep. Suzan DelBene (D-Wash.), and Congressional Black Caucus whip Rep. Marilyn Strickland (D-Wash.).
Source: Read Full Article