Susan Rice to leave White House domestic policy post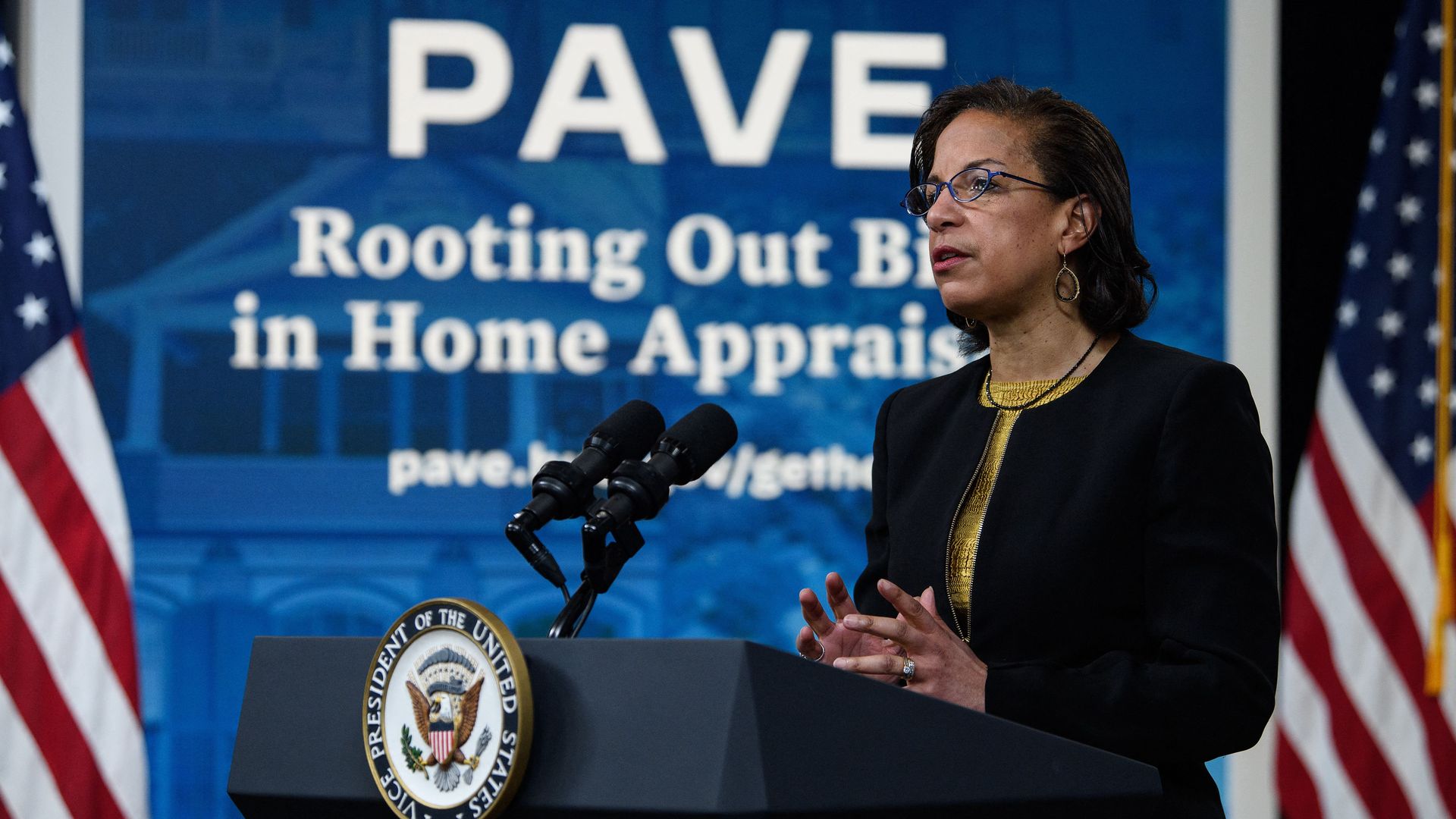 Susan Rice, Director of the US Domestic Policy Council, speaks during the rollout of the Property Appraisals and Valuation Equity (PAVE) task force to combat racial and ethnic bias in property valuations at the White House in Washington, DC, on March 23, 2022. Photo: Nicholas Kamm/AFP via Getty Images
Susan Rice, the director of the White House Domestic Policy Council, is stepping down from her post, President Biden announced Monday.
Driving the news: "As the only person to serve as both National Security Advisor and Domestic Policy Advisor, Susan's record of public service makes history," Biden said of the former UN ambassador and national security adviser.
Rice's last day is May 26, per a White House official.
"I thank Susan for her service, her counsel and her friendship. I will miss her," he said.
A potential replacement could be Neera Tanden, a senior White House adviser, according to people familiar with the matter.
The big picture: Rice helped craft many of the proposals that formed the core of Biden's Build Back Better agenda and oversaw some of the administration's most polarizing issues, like gun control and migrant policies. She has been a strong advocate for ensuring that the administration's economic policies address historical inequities.
She sought to turn the position into a domestic analogue to the National Security Council, where policies are discussed and debated with input from across the government.
Rice, a trusted friend of Biden who was considered as his potential 2020 running mate and for Cabinet positions, took over the post as the Biden administration sought to guide the U.S. through the pandemic and recovery.
Zoom out: Rice had been privately discussing the possibility of leaving the post since at least November, people familiar with the matter previously said.
Editor's note: This is a developing story. Please check back for updates.
Source: Read Full Article