Campaign site flooded with petitions over death of elephant who ate pineapple filled with firecrackers
Nearly two million people have signed petitions calling for action over the death of a pregnant elephant who reportedly ate a pineapple filled with firecrackers in India.
Campaign site Change.org says more than 1,200 petitions sprang up in less than a day expressing outrage over the elephant's death in the southern state of Kerala.
The incident has captured attention around the world, with people from the US, UK, France and Australia starting petitions on the issue.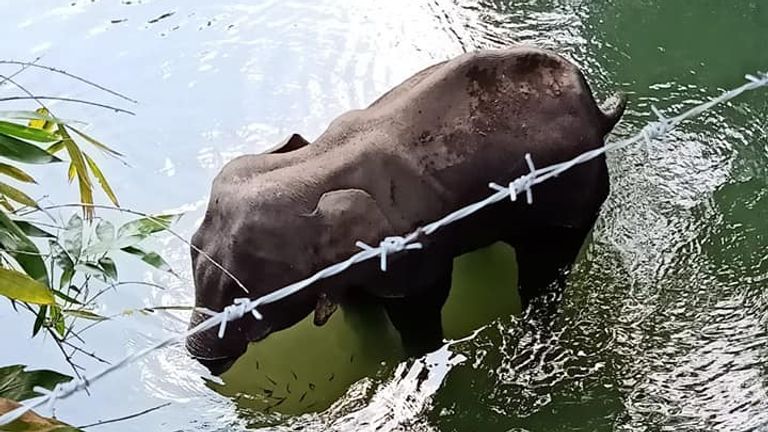 The elephant had ventured into a village near Kerala's Silent Valley Forest in search of food.
It is not known when or where she became injured, but she was found standing in the Velliyar River by forest officers on 27 May.
Despite efforts to help her, she died while still standing in the water.
A spokesperson from Kerala Forest Department previously told Sky News that farmers place food filled with the explosive devices on the edges of their fields to keep wild boars away.
He said the elephant had been "unfortunate" and "unlucky".
An investigation has been launched and "several suspects" are being questioned over the incident.
Source: Read Full Article