Coronavirus: Australian state of Victoria reimposes restrictions after spike in cases
The Australian state of Victoria will reimpose tighter coronavirus restrictions after a spike in cases.
From Monday, there will be a stricter limit on the number of people allowed to meet up in public or visit another person's home after 25 new cases of COVID-19 were reported overnight – the highest increase in two months – state Premier Daniel Andrews said.
The number of infections in Victoria, Australia's second-most populous state, has increased by at least 10 for the fourth day in a row, sparking fears of a second spike.
Mr Andrews blamed the rise in cases on people ignoring restrictions by gathering in large groups and kissing and hugging others.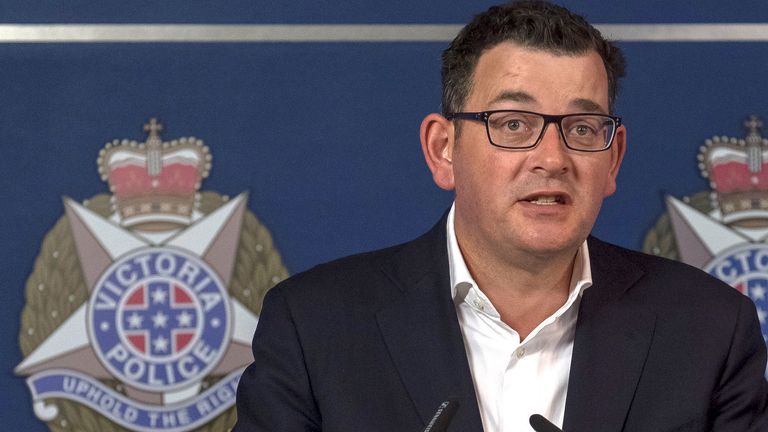 He told a news conference on Saturday: "It is unacceptable that families anywhere in our state just because they want this to be over pretend that it is. It is not over."
Brett Sutton, Victoria's chief health officer, added: "We are absolutely at risk of a second peak but we can get on top of it."
Source: Read Full Article